Xi'an, being the capital in ancient China for more than 1,100 through almost 13 dynasties, is one of the most important cradles of Chinese civilization and traditional Chinese culture. Six UNESCO World Heritage sites, splendid culture and magnificent natural sceneries create a distinctive Xi'an. Follow us by these recommendations and find out the best things to do during your trip in Xi'an.
---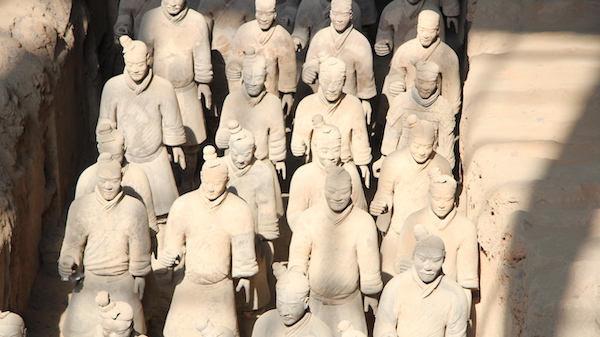 「Explore the Terracotta Warriors」
The Terracotta Warriors famed as the "Eighth Wonder of the World" is the best highlight during your Xian tour. This terracotta army was intended to protect the afterlife of China's first feudal King - Qin Shi Huang. Emperor Qin commanded craftsmen to start building his mausoleum in 246 BC soon after he ascended the throne at age 13. And the Terracotta Warriors was a part of the mausoleums project.
Look at our tours with visit to Terracotta Warriors :
Xi'an Private Day Tour: Terracotta & City Wall
Xi'an Private Day Tour: Terracotta & Hanyang Tomb 
Xi'an Private Day Tour: Terracotta & Muslim Food Street
---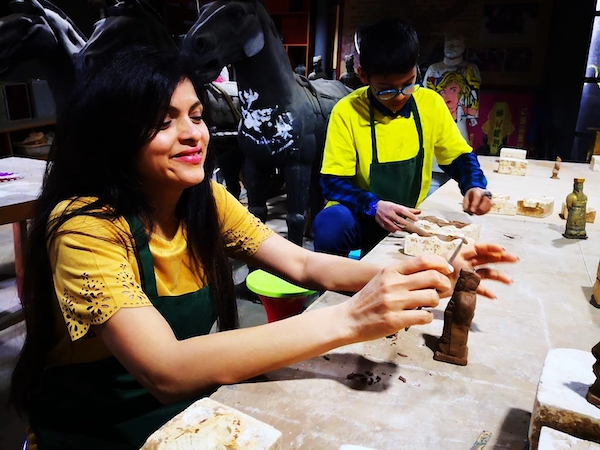 「Make Your Own Miniature Terracotta Warrior」
Do you wonder how the Terracotta Warrior was made in ancient time? Want to make your terracotta warrior? Lintong Tourism Souvenir Research and Development Center is located near Huaqing Palace and opens to tourists to DIY your own palm-sized terracotta warrior. Since it needs about one week to completely dry up the mini warrior, the artwork you made may be hard to bring home. Taking pictures with the warriors you made will still be a cool experience. If you would like to make a bigger one, the Souvenir Research Center is also available to make an appointment with.
---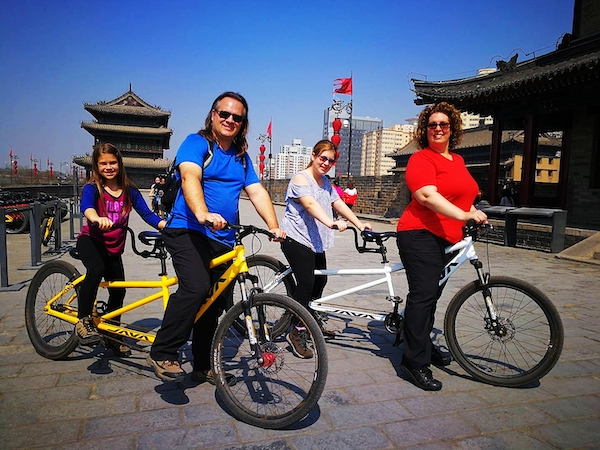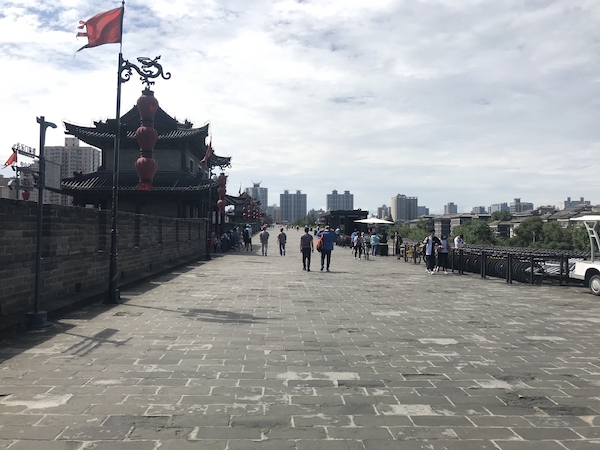 「Walking or Riding a bike on the Ancient City Wall」
When tourists travel to Xi'an, the deepest impression on them is that no matter where they go, they can see the ancient city wall. Xi'an Ancient City Wall is located in the central area of the city. The wall, build in Ming Dynasty (from A.D. 1370-1378), is one of the must-see places in Xi'an. It is the best-preserved ancient city wall in China with the largest scale, stretches 13.74 kilometers in length and 12 meters in height.
Go cycling on the city wall is considered the best way for visiting, it's better to go in the morning or after sunset. You may have the chance to learn Tai Chi with local people if you are lucky enough to meet them.
Look at our half day tour with cycling on the City Wall:

Xi'an Private Half Day Tour: Morning Market & City Wall Cycling

---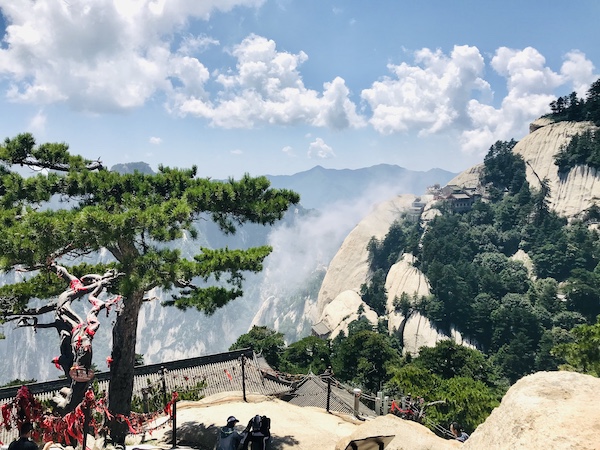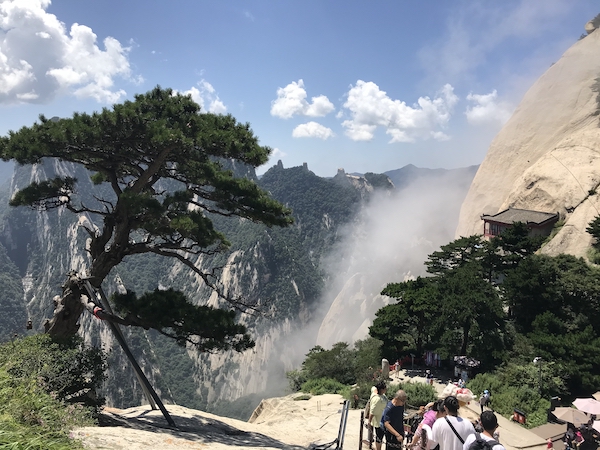 「Challenge yourself on Mount Huashan」
Mount Huashan is one of Taoism's five greatest mountains in China, it is
More than 6,500 feet high, lies about 75 miles east of Xi'an and is the most dangerous mountain among the five famous mountains. The majestic breath-taking crags and steep paths of this precipitous mountain may be a great challenge for some people, especially the Plank Road, but the extraordinary sceneries on the mountain really worth a visit.
Mount Huashan is a beautiful cluster of five peaks with dramatic and breathtaking cliff faces. It is on of the most dangerous hiking trails in the world because of its steepness and narrow passes.
Look at our Xi'an 3-Day Private Tour with Mt.Huashan and visit all the highlights places:
Xi'an 3-Day Private Tour with Mt.Huashan
---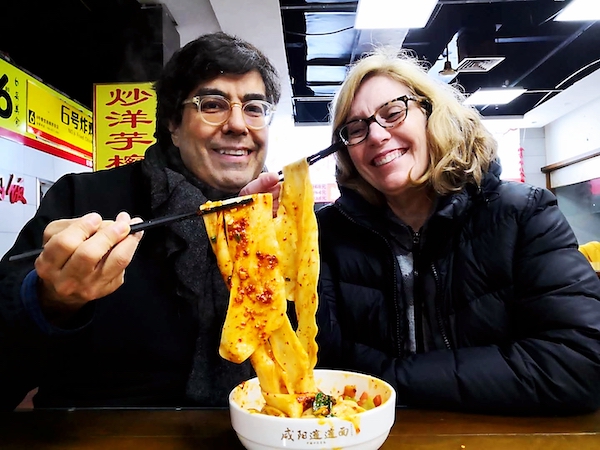 「Try the Local Cuisine in Xian」
As the ancient capital of China for over 13 dynasties, Xian inherited the most essential parts of Chinese food culture. It has a characteristic flavor of Northwest style.
Also, it is the terminal city of the Silk Road and got influenced by its large Muslim population. The various cooked wheaten food is renowned in the whole country and the popular cuisines include flatbread in mutton soup, meat burger(Rou Jia Mo), dumplings in sour soups, cold noodles, pepper beef ball soup, Biangbiang noodles, etc. There are countless restaurants in Xian, food streets and night markets serving the locals and millions of visitors. The Muslim Quarter and Yongxingfang night market are unmissable sites to get to try the local cuisines.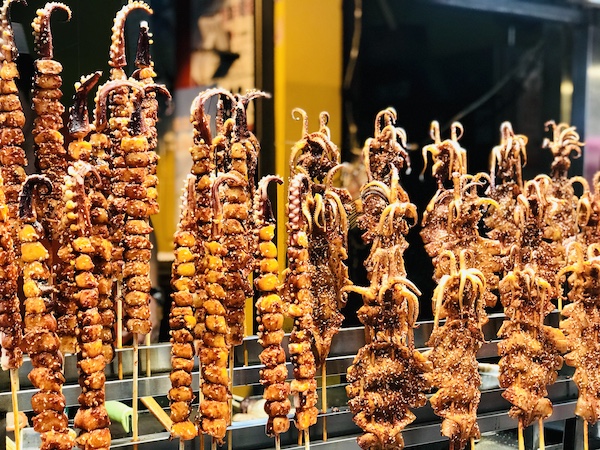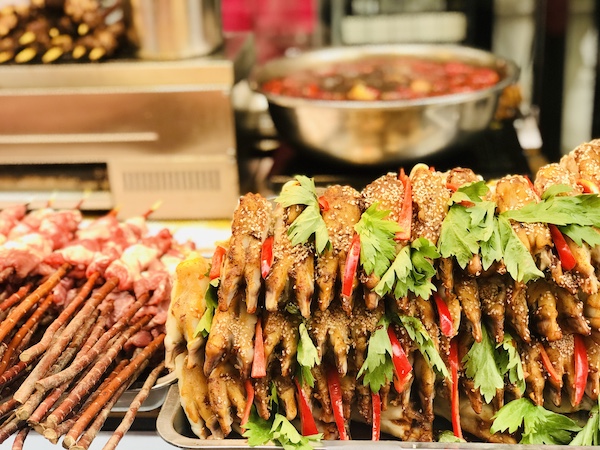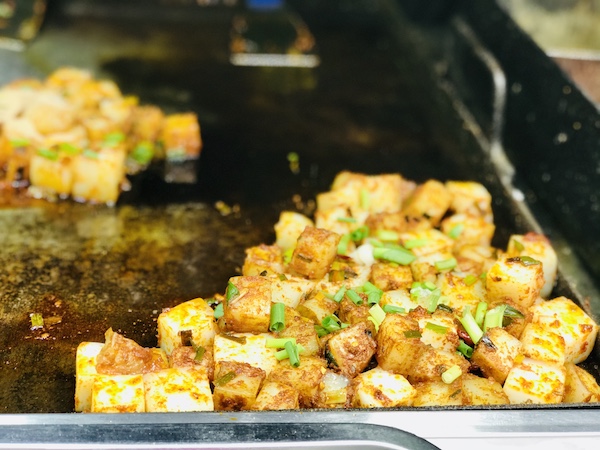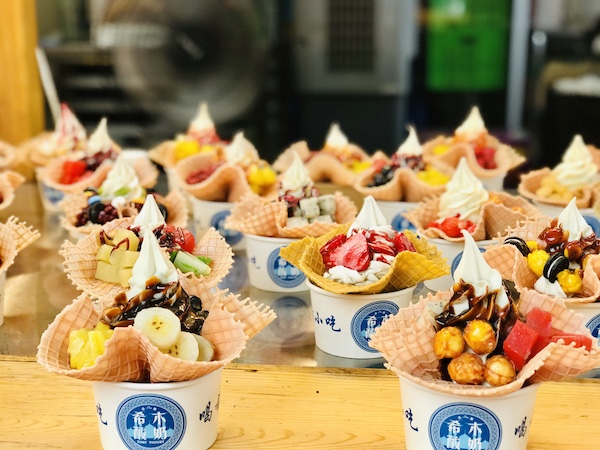 「Attend The Drinking Ceremony "Shuaiwanjiu"」
The drinking Ceremony comes from countryside and it used to wish safety for yourself. Take one bowl of rice wine (about 1% alcohol), shout "Sui Sui Ping An" and bottoms up, then throw it to the target wall! It also a sort of life belief: Never Give Up!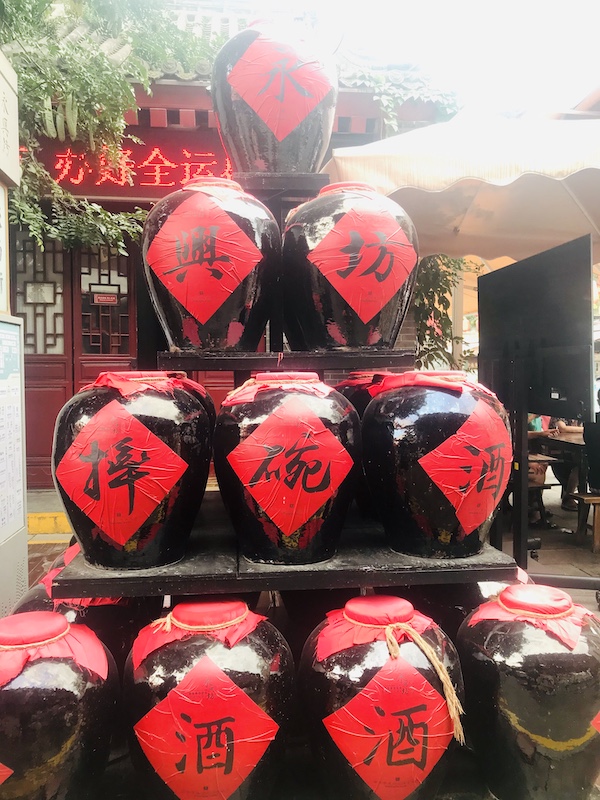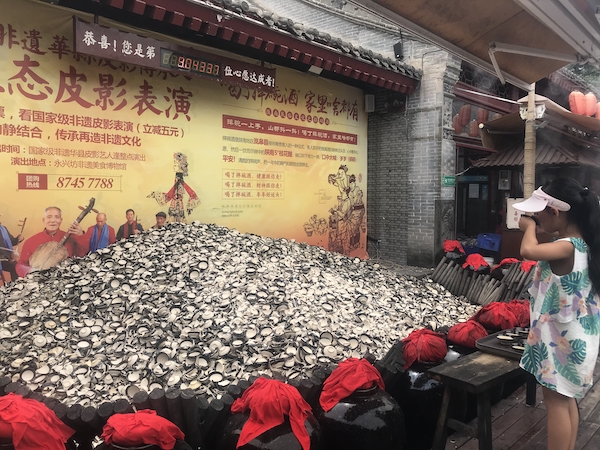 Look at our food tours and choose your favorite one:

Xi'an Back Street Food Private Tour

Xi'an Local Food & Beer Dinner Tour
---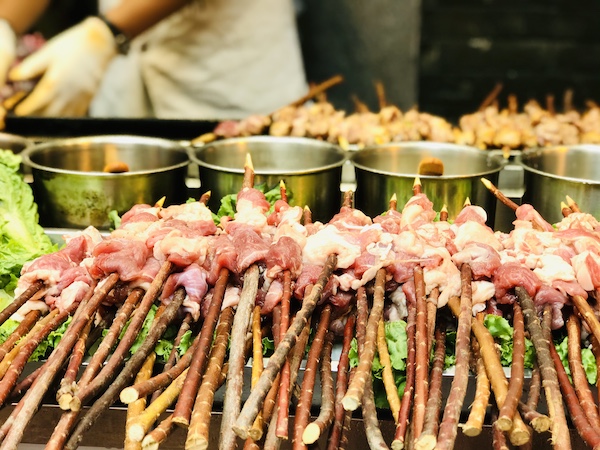 「Food Adventure in Muslim Quarter」
The Muslim Quarter featuring in rich Islamic culture has a large number of tasteful snacks along its several streets, such as Rou Jia Mo, Pita Bread Soaked in Lamb Soup, and Soup Dumplings. Therefore, here you can both please your taste bud and experience the hospitality of local Islamic residents who are the descendants of people from the ancient Arab, Persia, etc. Diverse food, hospitable people, characteristic buildings in Ming and Qing dynasties, traditional mosques, make this block a must-go for tourists.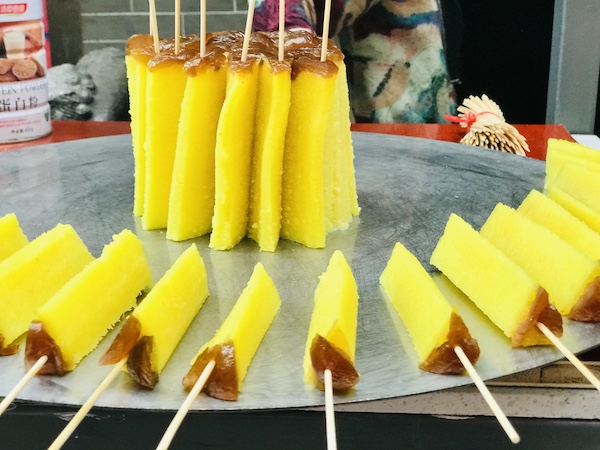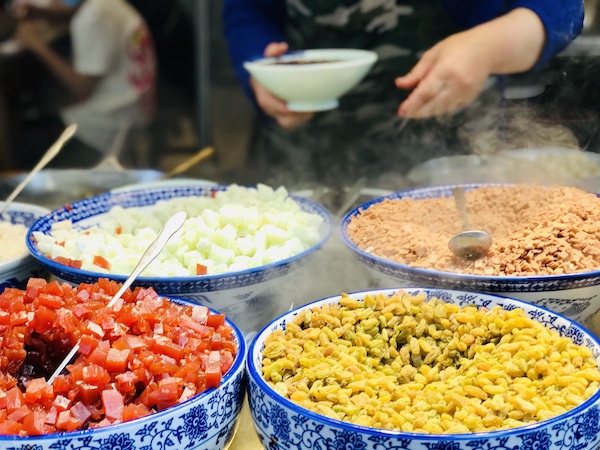 Look at our Muslim Quarter food tour:
Xi'an Muslim Quarter Food Tour
---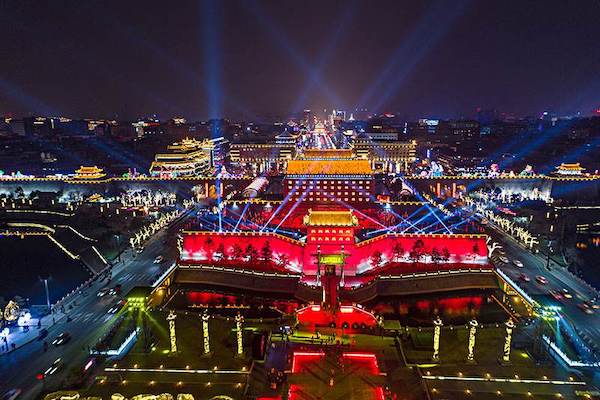 「Enjoy the Nightlife in Xian」
The nightlife in Xian is never too antiquated because of its old age. On the contrary, it is vibrant and colorful with amazing Tang Dynasty Show served with the fancy dumpling banquet; it is romantic and peaceful with the largest-scaled musical fountain show in Asia at Giant Wild Goose Tower; it is vigorous and relaxing with different featured bars and clubs including the unique Terracotta Warrior Themed bar.
If you get a chance to hang out in Xian at night, do not miss the amazing nightscape at Xi'an Bell Tower, Drum Tower, the Ancient City Wall, which are much more gorgeous with all the lights on.
Look at our Xi'an Night tours:
Xi'an Private City Wall Night Walking Tour
Xi'an Private Photography Night Tour
---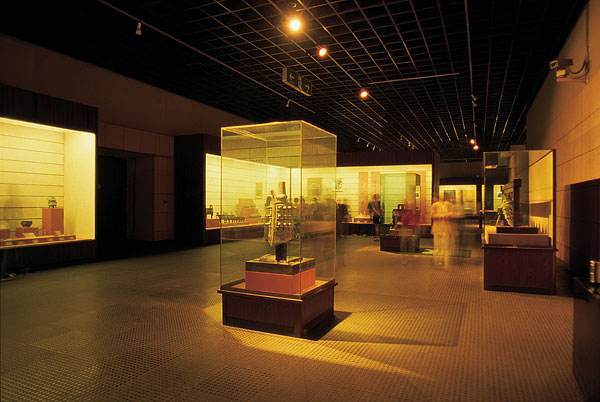 「Discover the long history of ancient China in Shaanxi History Museum」
Shaanxi History Museum, with all kinds of historical relics exhibiting inside the museum, will be a perfect place for you if you are interested in the long history and rich culture of ancient China, especially from Tang Dynasty. This museum is free to visit, really a great chance to have a cultural discovery trip.
---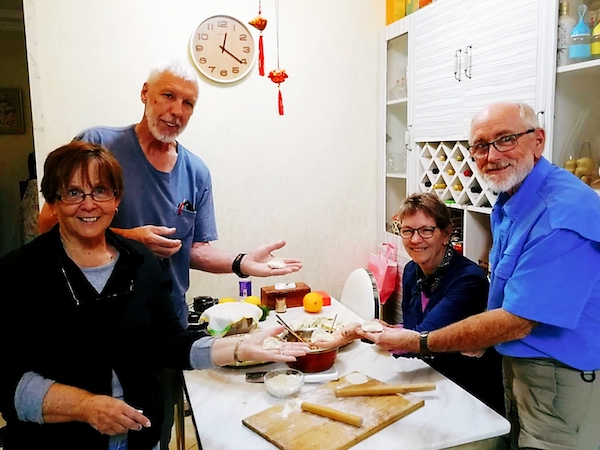 「Learn to make Chinese Dumplings (Jiao Zi)」
Not satisfied with just tasting dumplings? Try to make your own dumpling banquet. It's available to learn how to make dumplings in the local families during your trip in Xi'an, really an ideal activity to experience Chinese food culture. Trust me, dumplings made by your hands are incredibly delicious.
The ingredients of dumpling include flour, meat or vegetables. These ingredients endow the dumplings with rich tastes, so dumplings may be savory or spicy. Besides the large variety of the ingredients, the cooking methods of this food will influence the taste. They can be cooked by boiling, steaming, simmering, frying, or baking, so dumplings can be eaten by themselves, in soups or stews.
Look at our Dumplings Cooking tour and learn to make dumplings by yourself:
Xi'an Half-Day Private Tour: Dumpling Cooking Class
---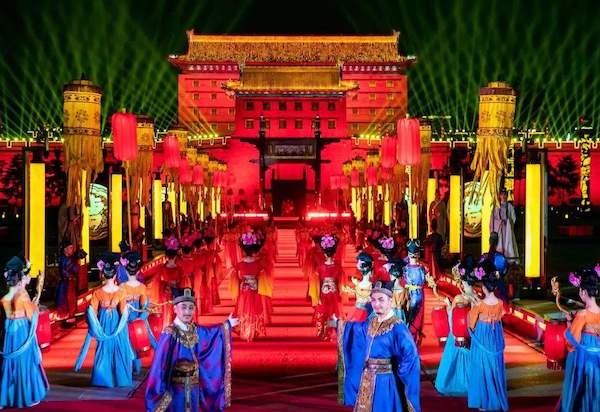 「Enjoy Tang Dynasty Show」
The Tang Dynasty Dinner Show, a performance of Changan music and dance originated in China's Tang Dynasty over a thousand years ago. It has been recreated in accordance with various historical records as well as ancient art and relics discovered in Xi'an, the capital of the empire during the Tang Dynasty.
The Tang Dynasty Dinner Show is performed by the "Tang Dynasty Song & Dance Troupe", a branch of the "Shaanxi Provincial Song & Dance Troupe". This type of performance has been treasured as a national art that reflects the glory and richness of the Tang Dynasty era.
It is a brand-new way to touch the Xian culture both in facets of history and catering. During the show time, you can also have a dynasty banquet which is only can be found in Xian.