Yunnan Province, located at China southwestern border, combines magnificent highland scenery, graceful natural landscapes, authentic ancient towns, and delicious food. It's home to 25 of the country's 56 recognized ethnic minority groups. With thousands of years of history, it has bred the marvelous ancient towns and unique minority folk culture; Kunming, Dali and Lijiang stand out most. You will see running wild rivers, a variety of plants and animals, unusual karst landscape during your trip in Yunnan.
---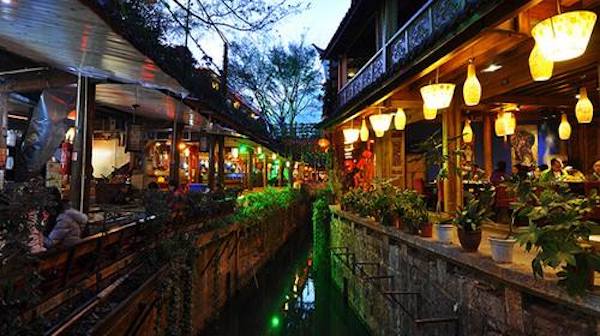 「Visit the Best-Preserved Ancient Town」
Lijiang Ancient Town, built by mountain and water over 800 years ago, is the most popular ancient town among domestic and foreign travelers. UNESCO inscribed Old Town as a World Heritage Cultural Site in 1997, saying it "represents the harmonious fusion of different cultural traditions to produce an urban landscape of outstanding quality." It is characterized by cobbled streets, ancient bridges, and traditional houses add to the charming picture of this ancient town.
At night, the bar street is a rowdy party destination. You will find the musicians playing original works in smaller bars. Much of the joy of the old town is to be had in wandering small twisting lanes that open into small courtyards, hidden teahouses or tiny temples.
Look at our Lijiang Tour and enjoy the real life of local people in the acient town:
Yunnan 4-Day Group Tour: Kunming-Dali-Lijiang

---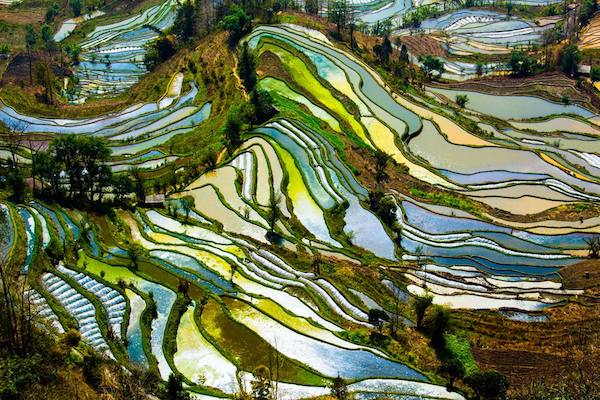 「Photograph Picturesque Landscapes — Yuanyang Rice Terraces」
The Yuanyang Rice Terraces,crafted by the Hani people 1,000 years ago, cover 166 square kilometers in southeast Yunnan. It was acknowledged by UNESCO as a World Cultural and Natural Heritage Site in 2013. The massive tiers upon tiers of rice terraces attract numerous photographers every year.
Yuanyang Rice Terraces are superposed layer upon layer. When the sun rises and sets, its light reflects off the pools of water, creating spectacular views and colors that change almost every minute as the sun moves. The golden clouds at sunrise in Rice Terraces are the most attractive.
Look at our Yuanyang Rice Terraces Photography Tour and discover the impressive natural beauty:
Yuannan 6-Day Photography Tour: Kunming-Jianshui-Yuanyang-Hanni Rice Terraces
---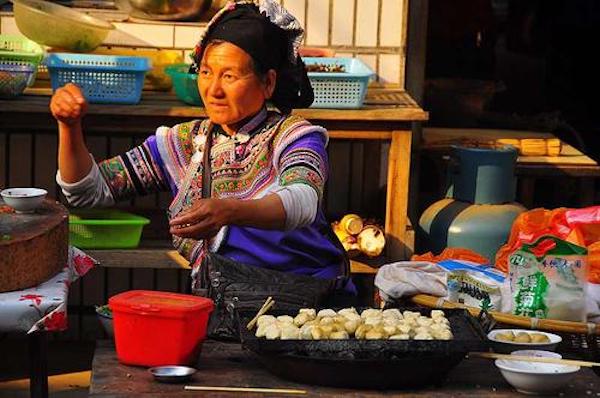 「Experience Minority Cultures」
Yunnan is home to 25 ethnic minorities groups. All these minorities have quite splendid cultures, In Ethnic Village, you can not only enjoy a variety of architectural arts, clothing, and remarkable customs, but also live presentations of cultural songs and dance. There are more than 400 ethnic festivals celebrated throughout the year, which still maintain unique folk traditions and customs.
Look at our Ethnic Minority Discovery Tour and get to know their attracitve cultures:
Yunnan 8-Day Private Photography Tour: Ethnic Minority Discovery and Tropical Forest
---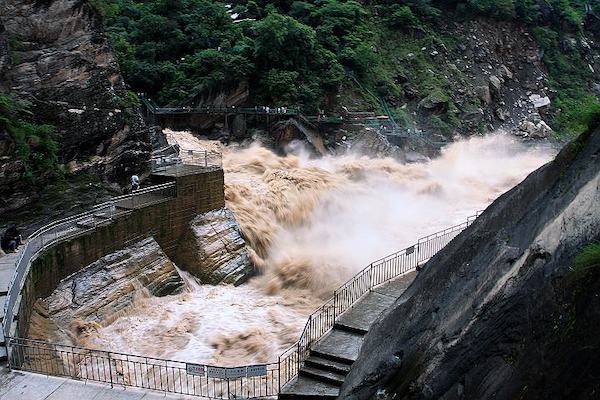 「Adventure at Tiger Leaping Gorge」
Hiking through the gorge is one of the best things to do in Yunnan, especially for outdoor enthusiasts. Tiger Leaping Gorge is one of the world's deepest canyons, is noted for its ruggedness and majesty. With the biggest drop in the world, Tiger Leaping Gorge has a length of about 20 kilometers and is made up of the upper, middle and lower sections with magnificent natural scenery. There are plenty of rest stops on way, including a few cheap guesthouses with restaurants. One popular way to visit Tiger Leaping Gorge is to take a bus to the upper section and then hike the middle and lower sections in order that you can really get its great charm.
Look at our adventure tour of Tiger Leaping Gorge:
Yunnan 6-Day Private Tour: Kunming-Dali-Lijiang-Shangri-La

---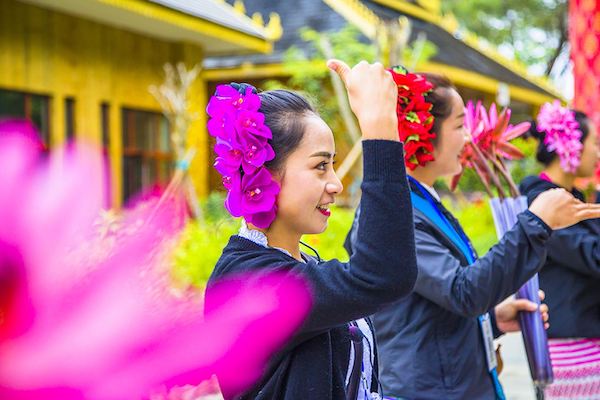 「Relax stay in Xishuangbanna」
Xishuangbanna is sitting in the south of Yunnan near the border with Laos.The palm tree-lined streets of Xishuangbanna's capital Jinghong feel more like Thailand than mainland China. Buddhist temples, the Mengla Tropical Rain Forest and ethnic minority parks are some of the places to visit.  As the only tropical rain forest nature reserve in China, the area has surprising biological diversity in the virgin forest. In religion, it is greatly influenced by Hinayana Buddhism of Southeast Asia. Highly recommend to visit Menglun Tropical Botanical Garden there, which is the largest botanical garden in China. What's more, if your trip coincides with the day 14th to 16th of April, you can't miss the Water Splashing Festival. It is a grand carnival for local people and attracts numerous tourists home and abroad to join as well.
Look at our Yunnan 8-Day tour with the change to take adventure in the Tropical Forest:
Yunan 8-Day Private Photography Tour

---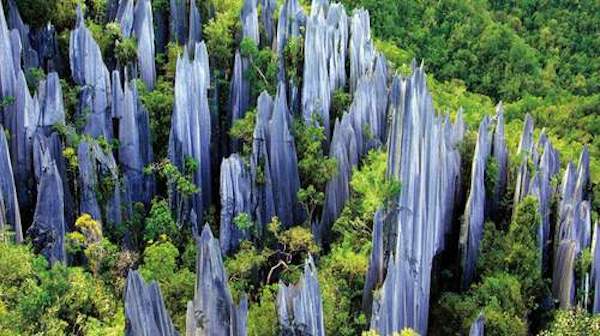 「Visit Stone Forest in Kunming」
Kunming Stone Forest with unique karst landform is a must-see place when you stay in Yunnan. The limestone rocks, after millions of years of wind and weather, have been carved into many bizarre shapes. There are incomputable clints and stone peaks as well as underground rivers; the stone peaks and forests turn into various forms, such as sword, tower, and mushroom. Within Kunming city, there are many sites worth to be visited as well, like the Yunnan Provincial Museum, the Flower Market, the Black Dragon Pool, and the Golden Temple, etc.
Look at our 8-Day Photography Tour and enjoy the natural beauty of Stone Forest and Rice Terraces:
Yunnan 8-Day Photography Tour with Stone Forest & Rice Terraces
---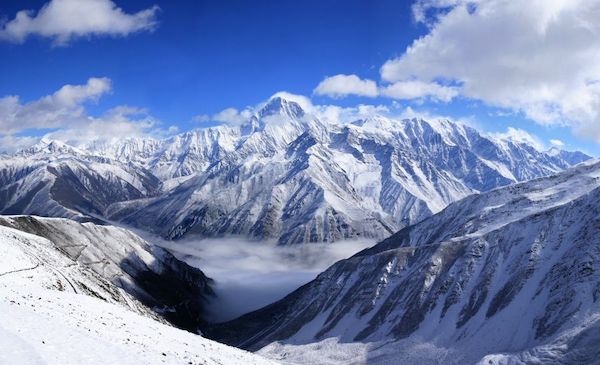 「Exploring Jade dragon Snow Mountain」
The Jade Dragon Snow Mountain is noted as the southernmost snow mountain in Northern Hemisphere. It consists of 13 snow peaks and the altitude of its main peak is about 5,596 meters. The snowy and fog-shrouded mountain looks like a giant jade dragon seen from Lijiang Old Town. The snow mountain is regarded as the holy mountain by Naxi minority. The best time to visit is in spring and summer, during which all over the mountains and plains are the azaleas blossoming. Mountain scenic area is approved by the National Tourism Administration as a national 5A–class scenic spot. One of the top things to do in Yunnan is to take the Big Cableway up and down the mountain and enjoy the magnificent high-altitude glacier.
---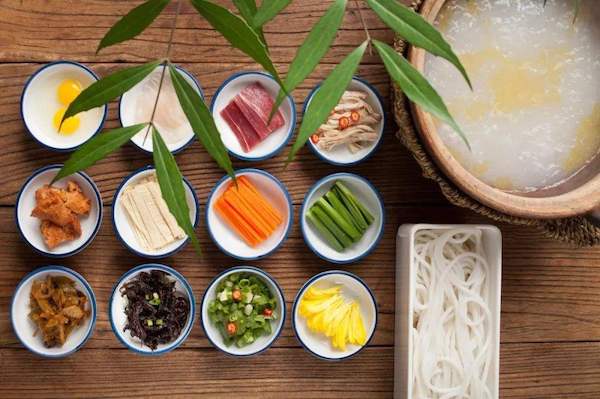 「Enjoy the local Yunnan food」
One of Yunnan's most popular dishes is "guò qiáo mǐxiàn", which translated as Crossing the Bridge Rice Noodles". The delicious piping hot chicken broth is served with ingredients, including vegetables, fish meat, herbs, spices and rice noodles, on the side. Everything is combined just before serving.
If you are brave enough, have a try of the stir -fried insects. Specialties are bamboo grubs, silk worms, cicadas and dragonflies. Many markets in Chinese cities serve insect skewers but Yunnan boasts a unique range of edible insects known as a "Yunnan insect banquet." Once you try it, you will find that they're a pleasant combination of crunchy, sweet and salty.